Tanning Beds
Utah Law
Stricter tanning rules in Utah win final passage.
By Lee Davidson The Salt Lake Tribune
Published February 29, 2012 4:24 pm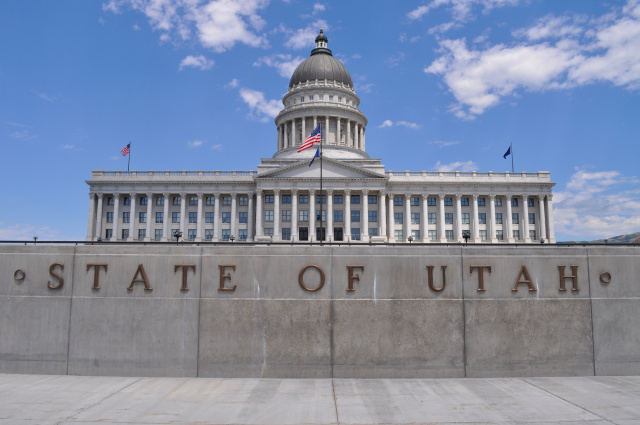 The Utah House gave final passage Wednesday to a controversial bill that would require minor children to be accompanied by a parent every time they use tanning facilities — despite arguments that the measure would infringe on parental rights.
"We will save lives and a lot of pain and agony," said Rep. Brad Wilson, R-Kaysville, the House sponsor of SB41.
The bill passed 39-32 vote and goes to Gov. Gary Herbert for his signature.
Wilson said doctors pushed for a full ban on tanning by minors because of the risk it creates for skin cancers. He said while the law already requires parents to sign a permission form once a year, many parents do not realize how often their children tan —and many tanning stores are not complying with the law.
Rep. Greg Hughes, R-Draper, argued the bill would trigger a process so burdensome that it essentially would become a ban. "If it is that big of a health risk, ban it outright. ... Instead, we have a bill to make it so arduous that is the effect."
He suggested pushing instead for better enforcement of the current law. So he proposed an amendment that would have allowed health departments to issue permits to tanning salons —including checking on compliance with the law —and also required showing minors pictures of people with skin cancer and having them read warnings that tanning is a known cause of cancer.
His amendment died on a voice vote.
"I know we don't like to wade in and tell people what to do," Wilson said, " ... but when something rises to this level of danger, we do that."
Rep. Daniel McCay, R-Riverton, countered that government might as well require parents also to accompany their children every time they eat a hamburger or ride in a car, because that may pose health risks, too — and said the new requirement is even more silly.
Sen. Pat Jones, D-Holladay, was the bill's main sponsor.